Vasudan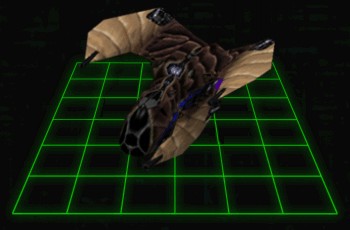 GVF Shu
Role: Advanced Space Superiority Fighter
Maneuverability: Average
Armor: Good
Manufacturer: Akheton Corporation
Length: 21 meters
Gun Mounts: 5
Missile Banks: 3
Developed by Akheton Corporation to replace the aging Thoth, the GVF Shu is seeing rapid deployment throughout the Vasudan navy. Although not as agile as the Serapis, the Shu has a higher survival rate thanks to its heavier armor and shields. Superbly balancing speed, maneuverability, armor, and loadout, the Shu is a match for any hostile fighter. Able to perform a variety of functions, its versatility has already proven invaluable, and the fighter is expected to remain in service for many years to come.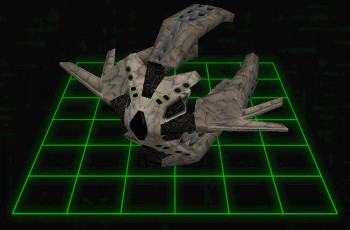 GVF Reshef
Role: Advanced Assault Bomber
Maneuverability: Average
Armor: Heavy
Manufacturer: Sahr Corporation
Length: 17 meters
Gun Mounts: 8
Missile Banks: 2
The GVF Reshef demonstrates the latest in Vasudan fighter technology. Its unique design compartmentalizes subsystems, reducing the risk of multiple system damage, while providing added protection for the ultra-efficient Ahk-23 engine. Modelled after the Qu'arah, a majestic creature of the sparse Vasudan seas, the Reshef continues the tradition of symbolic design among Vasudan shipwrights. Its low cruising velocity is augmented by powerful afterburners, and with eight primary gunpoints and two secondary banks, the Reshef has the firepower and explosive speed to uphold its inspiration's reputation.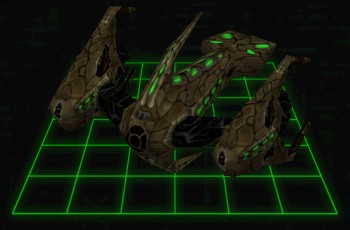 GVB Menhit
Role: Special Payload Bomber
Maneuverability: Poor
Armor: Heavy
Manufacturer: Mekhu Enterprises
Length: 42 meters
Gun Mounts: 4
Missile Banks: 2
The GVB Menhit is the most recent bomber addition to the Vasudan navy. Adapting technologies pioneered in the Terran Surt class, the Menhit fires high speed dumbfire shells from twin internal accelerators. These shells exist in three varieties, all of which are carried and fired by the Menhit's railguns. As an assault bomber the Menhit shines brightly, inflicting vicious damage on the target's hull with ease. Surgical strikes against particular subsystems, however, are best left to conventional bombers and their homing missiles.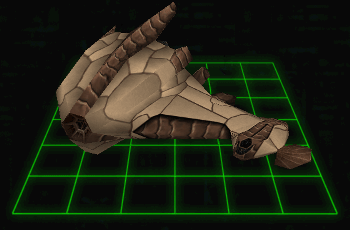 GVB Maahes
Role: Heavy Bomber
Maneuverability: Very Poor
Armor: Very Heavy
Manufacturer: Sahr Corporation
Length: 36 meters
Gun Mounts: 5
Missile Banks: 3
Designed to counter destroyer- and juggernaut-class threats, the GVB Maahes is a new addition to the Imperial bomber fleet. The Maahes's gargantuan secondary weapon bays provide offensive capabilities unprecedented in the GVTA. Enhanced shield technologies and tri-layered polymer hull plating provide substantial defensive protection. Nevertheless, the bomber's slow speed and poor maneuverability necessitate vigilant fighter escort if it is to deliver its devastation upon its target.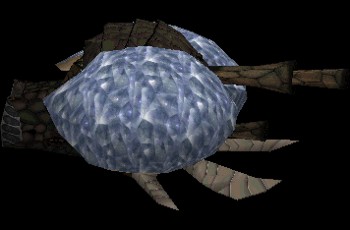 GVSC Nidaba
Role: Science Vessel
Length: 179 meters
Podbay Capacity: 4 unmanned research pods
Primary Turrets (Laser): 6
Crew Complement: 150
Designed after an extinct creature from the deserts of Vasuda Prime known as the Kartenta, the GVSC Nidaba serves as a state-of-the-art research station. The vessel boasts crystalline sensor arrays adapted from the Setekh, a small hangar for the launching and retrieval of sensor pods, and spacious labs for deep-space research. A priority in the ship's design was the ability to fulfill multiple roles, and Vasudan engineers can easily reconfigure its labs, sensor arrays, and weapons systems for any mission profile. Due to their additional armor and reactor capabilities, Nidaba science cruisers can be sighted in front-line conflicts testing new weapons and technologies to aid the Alliance.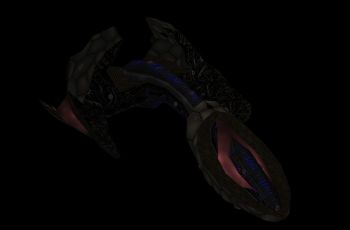 GVCv Udjat
Role: Corvette
Length: 972 meters
Fighterbay Capacity: 8 wings
Beam Turrets (Capital/AAA): 4/4
Primary Turrets (Laser/Flak): 8/3
Missile Turrets: 3
Crew Complement: 2,500
The GVCv Udjat has been designed as a self-sufficent multi-role capital ship. With twin reactors to power its engines and weapons arrays, the Udjat is an optimal attack craft, outrunning any other capital vessel in the GVTA and delivering a devastating punch with its four primary beam cannons and enhanced anti-fighter defences. An efficient internal configuration allows the corvette to host up to 32 combat spacecraft in its fighterbay. As production of these craft enters full swing, the Udjat is expected to become a mainstay of the Vasudan navy.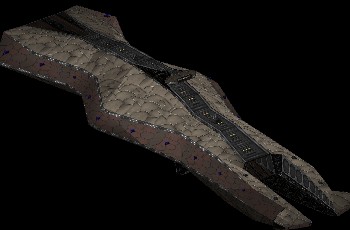 GVCa Tanen
Role: Super Carrier
Length: 4084 meters
Fighterbay Capacity: 120 wings
Beam Turrets (Capital/AAA): 12/6
Primary Turrets (Laser/Flak): 6/4
Missile Turrets: 10
Crew Complement: 18,000
The GVCa Tanen is the Vasudan navy's largest active warship, comparable in size and capabilities to the GTCa Warlock. The Tanen's capacious fighterbays house hundreds of fighters and bombers. Weapon emplacements, however, are kept to a minimum, as the Tanen's role is to deploy its fighters through subspace from a safe zone. Vasudan Imperial Command hopes to have a Tanen heading every battle group within a decade.
Terran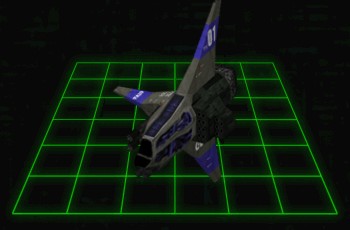 GTF Vesuvius
Role: Advanced Space Superiority Fighter
Maneuverability: Good
Armor: Average
Manufacturer: RNI Systems
Length: 20 meters
Gun Mounts: 4
Missile Banks: 3
Seeking an economical alternative to the general deployment of the Erinyes, Nankam Aeronautical built a stable, bare-bones fighter spaceframe and packed it with as many advanced systems as it could hold. The result is the GTF Vesuvius, one of the most powerful and versatile fighters in the Terran fleet. While not much to look at, its easily upgradeable systems improve on the Myrmidon in almost every area. Its successful deployment in quelling fringe rebellions has seen it become a staple of the modern Terran fleet.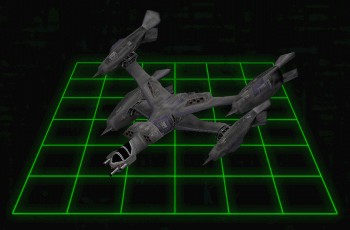 GTF Claymore
Role: Heavy Scout Fighter
Maneuverability: Excellent
Armor: Light
Manufacturer: Triton Dynamics
Length: 20 meters
Gun Mounts: 3
Missile Banks: 2
The Claymore is one of the fastest and most agile ships in the Terran fleet. Replacing the outdated Loki, the Claymore was designed with a unique triply-redundant reactor and highly advanced in-cockpit avionics. Although Claymore pilots have one of the largest cockpits in the GVTA, they also have the most advanced sensors and scanning systems. Due to its maneuverability and relatively high payload, the Claymore is mainly used for 'battle' scouting — drawing out enemy ships and revealing their positions. Terrans still prefer the Pegasus for covert operations.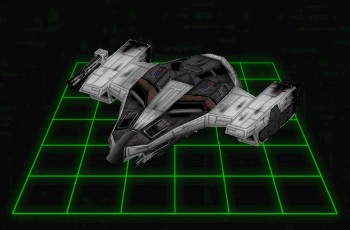 GTB Surt
Role: Special Payload Bomber
Maneuverability: Poor
Armor: Heavy
Manufacturer: RNI Systems
Length: 35 meters
Gun Mounts: 4
Missile Banks: 1
The GTB Surt was rushed into service after the return of the Shivans in 2367. Anticipating a long and bloody war, the prototype bomber was readied for action, but never deployed due to the premature end of the incursion with the destruction of Capella. The Surt differs from conventional bombers by being specifically designed to carry the Railgun weapon. The Surt uses an advanced accelerator ring, mounted under the main body of the ship, to propel uranium tipped explosive shells at extremely high velocities. These shells can inflict massive damage on enemy capital ships, but preclude the use of conventional bombs. The Surt is best used in missions calling for brute destructive force — a role which Terran commanders assign to it readily.
Shivan
***CLASSIFIED***